Meet The Team
Established in 1986 the practice has grown in reputation as a dedicated equine clinic with specialist experience and facilities. On going investment and development has lead the clinic to achieve recognition as the most fully equipped, comprehensive equine unit in North East England with the capacity and capability to deal with major equine incidents and ailments as well provide first class routine care. Our team of vets are known for their careful attention, lateral thinking and pragmatic approach. The vets are supported by a team of professional nursing and support staff who ensure each client and their horse is cared for from the moment that first contact is made. We offer good value for money while maintaining a high standard of care. We are easily located just of the A69 with abundant parking and easy 'turning' space.
Bearl Equine Clinic offers standing MRI, Bone Scintigraphy and full surgical facilities to referring vets throughout the region.
Isabella De Santis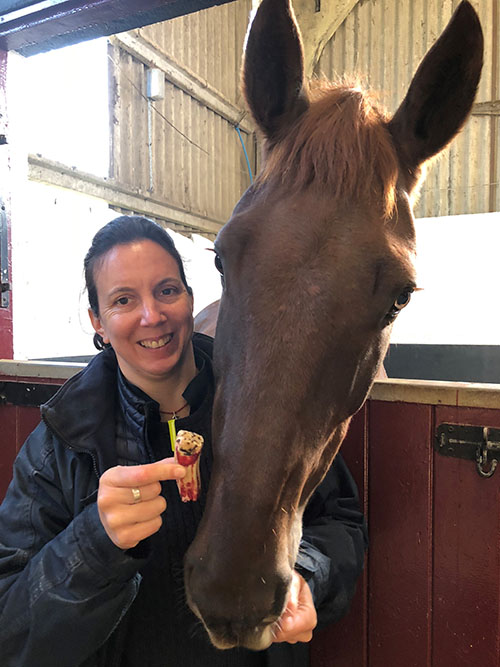 Equine Nurse
RVN
Izzy is a qualified RVN and joined the team at Bearl in 2017. She is passionate about medical nursing and thrives in an emergency, managing to always keep a cool head in a crisis. Izzy has excellent handling skills and is our first port of call when a patient is reluctant to cooperate. Patience has no limits when Izzy is on the case. When not at work she leads a busy life combining her love of the outdoors and the mountains by leading World Challenge expeditions, riding her horse Jelly Bean, and walking her rescue dogs Pixie and Lhotse. She also has a cat Aslan and a flock of rare Soay Sheep, which include her hand reared lamb Primrose who still thinks Izzy is her mother! Izzy is an experienced outdoor and mental health first aider.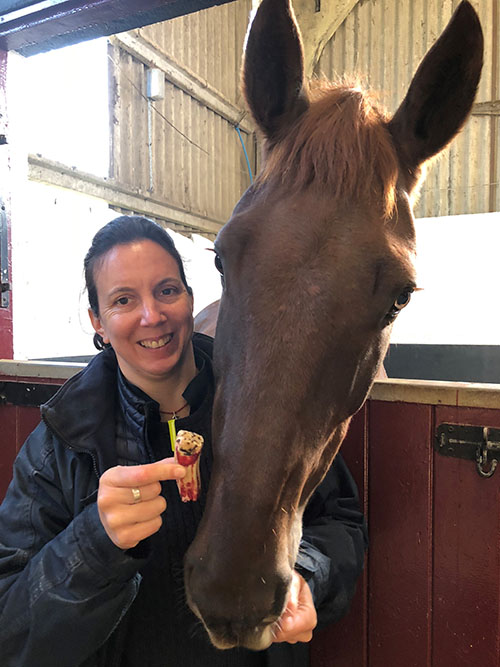 Kayleigh Stoneman
Nursing Care Assistant
Kayleigh came to Bearl through the college work experience route and became an integral part of the nursing team after completing a FdSc in Equestrian Performance and Coaching. As a veterinary care assistant Kayleigh enjoys caring for inpatients and has developed a particular soft spot for emergency sheep c-sections. She understands how awful it is when you are separated from your horse and she always go the extra mile to keep clients updated about their horse, with messages and photos whenever she can. In her spare time, Kayleigh enjoys running and exploring the countryside with her whippet Finley. She is also a keen paddleboarder, although she is yet to convince Finley to leave his creature comforts and join her in that chilly activity.
Laura Morris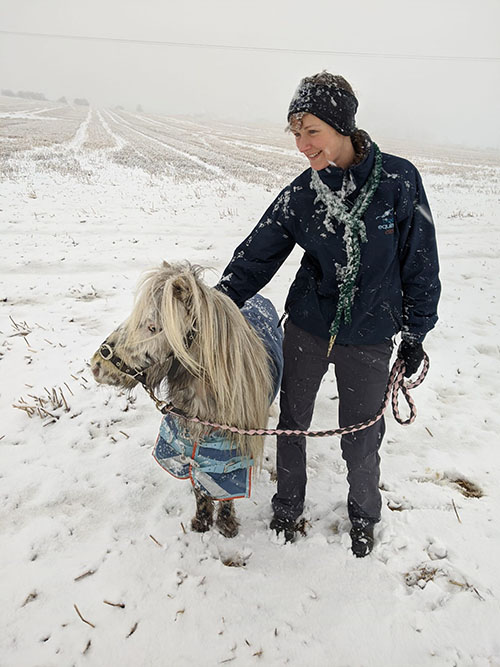 Head Nurse
RVN
Laura joined Bearl in 2014 after years of postgraduate study in behavioural ecology. She completed her training as an RVN in 2020 and is now the Head Nurse at Bearl. Laura loves the diversity of working in veterinary practice and is motivated by the frequent and unexpected challenges faced each day. She has a particular interest in diagnostic imaging, and as an MRI technical assistant carries out many of the MRI and scintigraphy scans undertaken at the clinic. Outside of work, Laura loves hiking in the hills and along the coast with her dog, Breeze, looking after her RSPCA rescue pony Splodge, learning to rock climb (which given she is scared of heights is a bit of a challenge!) or recovering from the week at work with her nose in a book!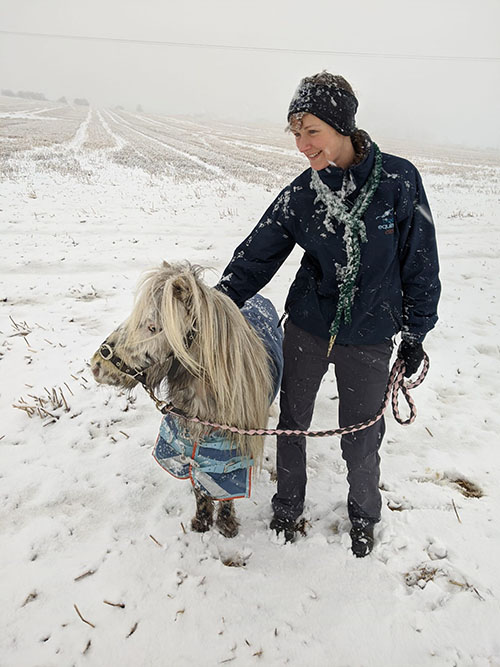 Maddy Bailey
Nursing Care Assistant
Maddy has recently joined the team as veterinary care assistant. Having always nurtured a desire to pursue a career in veterinary nursing she is next in line to take advantage of our training practice status to become a Registered Veterinary Nurse. She already has a level three distinction in small animal management and had an apprenticeship as an equine senior groom prior to joining Bearl, so we think she'll do just fine! Maddy enjoys the hands-on nursing of our patients and is amazing at keeping the big barn spick and span. When not at work Maddy is kept busy with her two horses Bailey and Kitty who she regularly competes at British Dressage, and her rescue dog Pongo and three cats Toffee, Minstrel and Yorkie.
Julie O'Hagan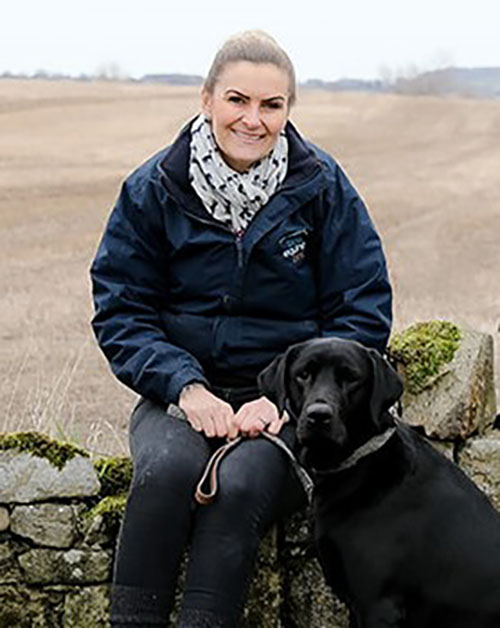 Head Receptionist
Julie was tempted out of early retirement in 2017 to cover a temporary maternity contract but we just could not let her go. Julie has been an active horse rider throughout her adult life and although she no longer keeps a horse of her own, she knows everyone across the region. She is great at keeping all the plates spinning and loves all the client interaction. Julie comes as a pair with her black Labrador; Denzel who can always be found under her desk in reception wearing his official Bearl neck bandana. When not at work Julie enjoys keeping fit with training classes and running, weekends away in her campervan exploring the Lake district and the Northumberland Coast, and of course taking Denzel on long walks.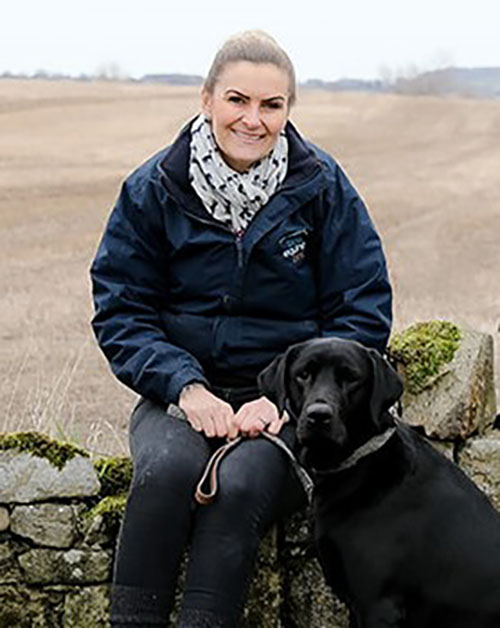 Sam Anderson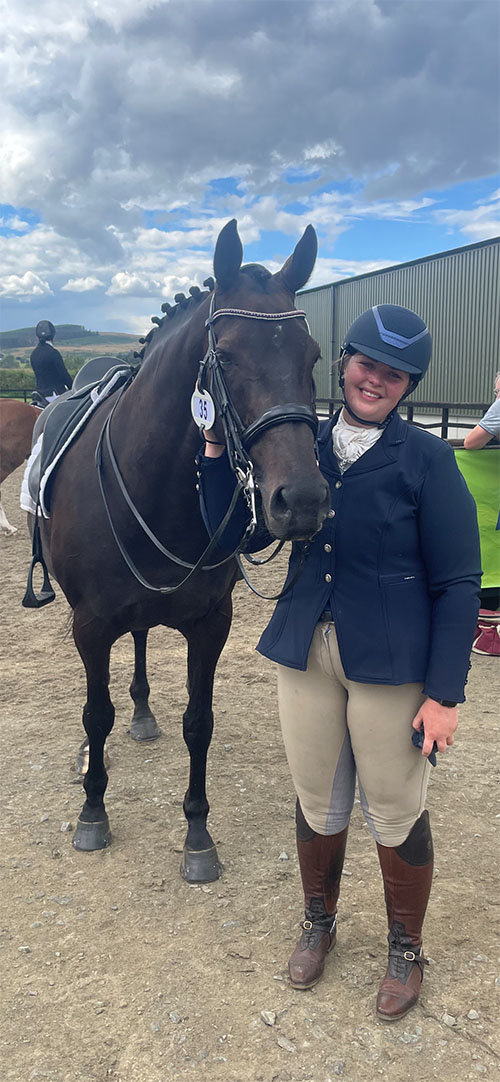 Receptionist
Sam joined us in 2021, at the height of the pandemic chaos jumping straight in to help organise and manage the very busy diary and we can't imagine coping without her! She had previously worked in the veterinary profession with our friends over at Scott Mitchell Associates, so she knew she enjoyed the variety of the job with every day bringing its own challenges. In her free time Sam and her horse Jacob compete at medium level with British Dressage, with high hopes of PSG in the near future. The rest of the time she enjoys walking around the Otterburn countryside and the beach with her three small dogs Ollie, Nellie and Otto.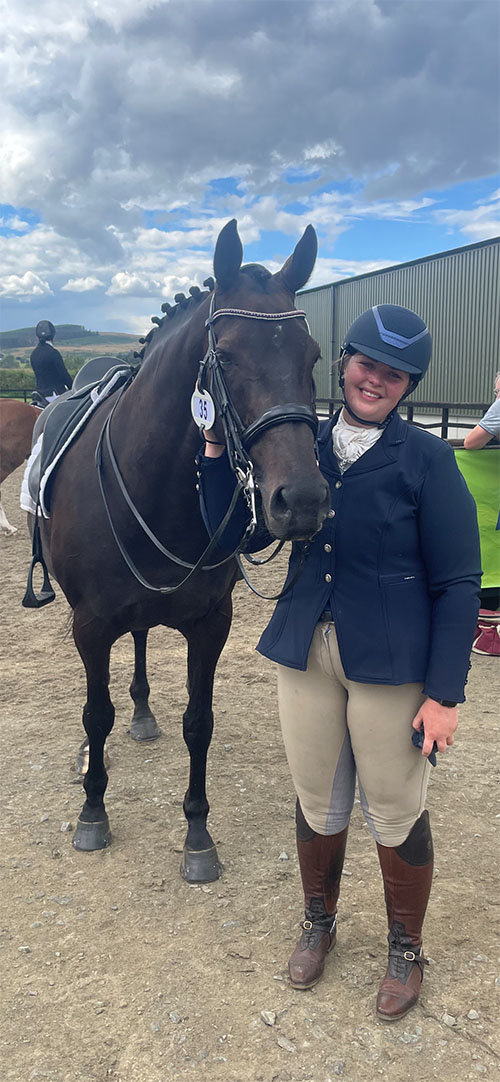 Mornè Van Niekerk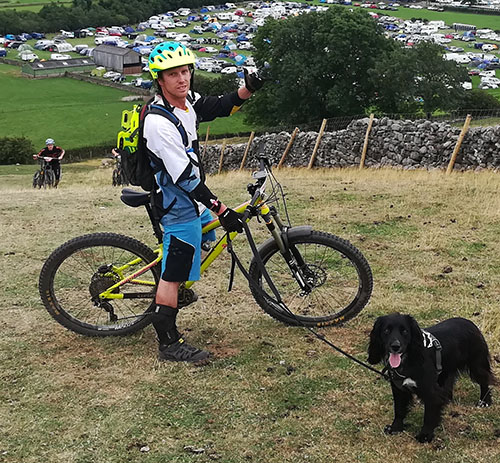 Veterinary Surgeon
MRCVS
Mornè qualified in 2005 from Onderstpoort, University of Pretoria, SA. He moved to the UK with wife Michelle, in 2012 and joined Bearl in 2015 after a spell in equine practice over the border, in the Highlands. Since qualifying Mornè has completed further certificates in Advanced Veterinary Practice, Equine Orthopaedic Surgery and in Equine Soft Tissue Surgery. He is a skillful surgeon and likes nothing better than a day in theatre in his scrubs. When not at work Mornè is a keen walker and mountain biker (at the last count there were 7 bikes). He often disappears into the hills at the weekend with his sprocker spaniel Cruz.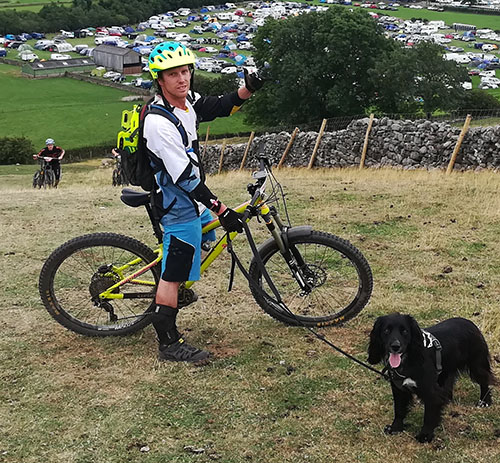 Michelle Van Niekerk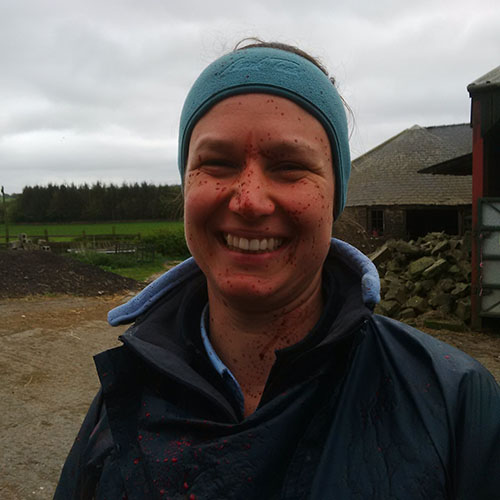 Veterinary Surgeon
MRCVS
Michelle qualified in 2012 from Onderstpoort, University of Pretoria, SA and after moving to the UK with Mornè she followed him to Bearl as an ambulatory vet. Michelle spends a lot of her time on the yards in the region, where she has developed the dentistry side of the practice. During the spring and summer, she in heavily involved in the breeding and stud work and is responsible for lots of the foals born in Northumberland in the last few years. When not at work she will be training her future event 'pony' Alice (who is 16.2!), going on walks or tandem bike ride adventures with Morne.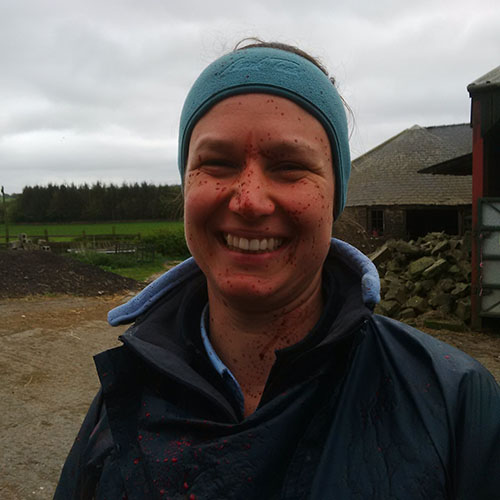 Suzanne Sharp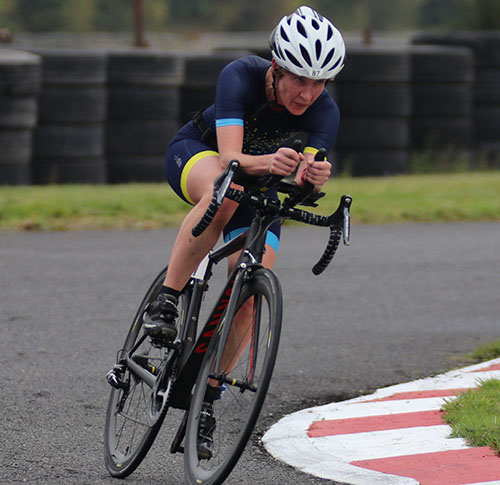 Practice Manager
Suzanne has worked at the clinic for many years through a variety of roles but is now confined to her office where she spends most of her time dealing with the commercial aspects of veterinary practice. Probably a less stimulating role than a clinical one and with a lot less contact with our four- legged patients but she can still scrub a stable within an inch of its life, unblock drains, fight the odd fire and put on a pretty amazing picnic lunch. Suzanne enjoys a good bike-packing adventure and is building up courage to endure a solo night in a hedge!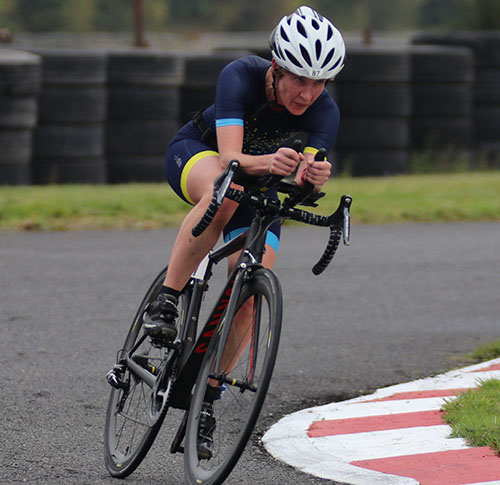 Alex Font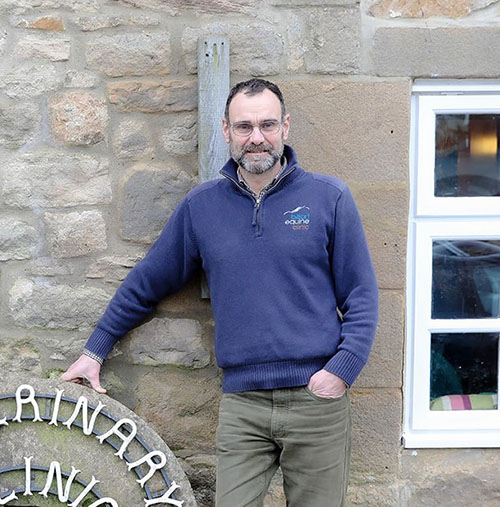 Veterinary Surgeon
Alex is our softly spoken, diagnostic imaging vet who spends a lot of his time examining complex images on his computer and writing reports for our referring colleagues across the region. Alex has a discerning eye for lameness and is meticulous about detail. He wears his Catalan heart on his sleeve and will never give up on a patient without doing everything possible. He joined the practice as a Partner in 2008 after working here for 10 years or so as an assistant and during that time he has built a reputation for accuracy and diligence. Despite the cooler waters of the North East Alex is a keen open water swimmer and has dipped more than his toe in many of the local rivers and lakes.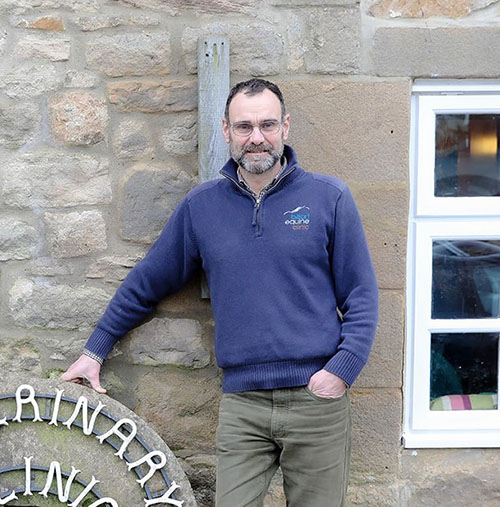 Jonathan Wainwright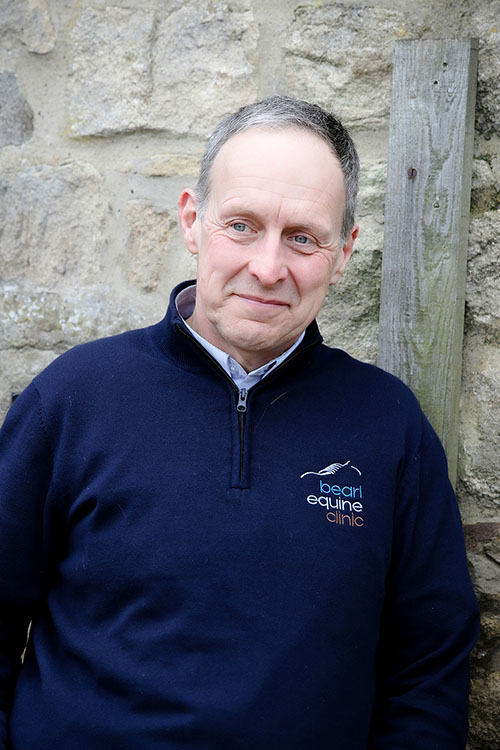 Veterinary Surgeon
Qualifying in 1987 Jonathan was a fresh-faced youth when he joined the team but it wasn't long before he carved a reputation for himself as a surgeon with consistent success with exploratory laparotomies, arthrodesis and arthroscopic surgery. Over the years Jonathan has performed colic surgery in the wee small hours more often than he cares to remember and his team has huge respect for his ability to feel his way round several metres of intestine to the source of the complaint. The experience of 30 years in harness means he is much in demand on the road and his pragmatic approach to cases is appreciated by clients and colleagues alike. Jonathan is a reluctant golfer who does not practice as often as he should but is really quite good when he does!